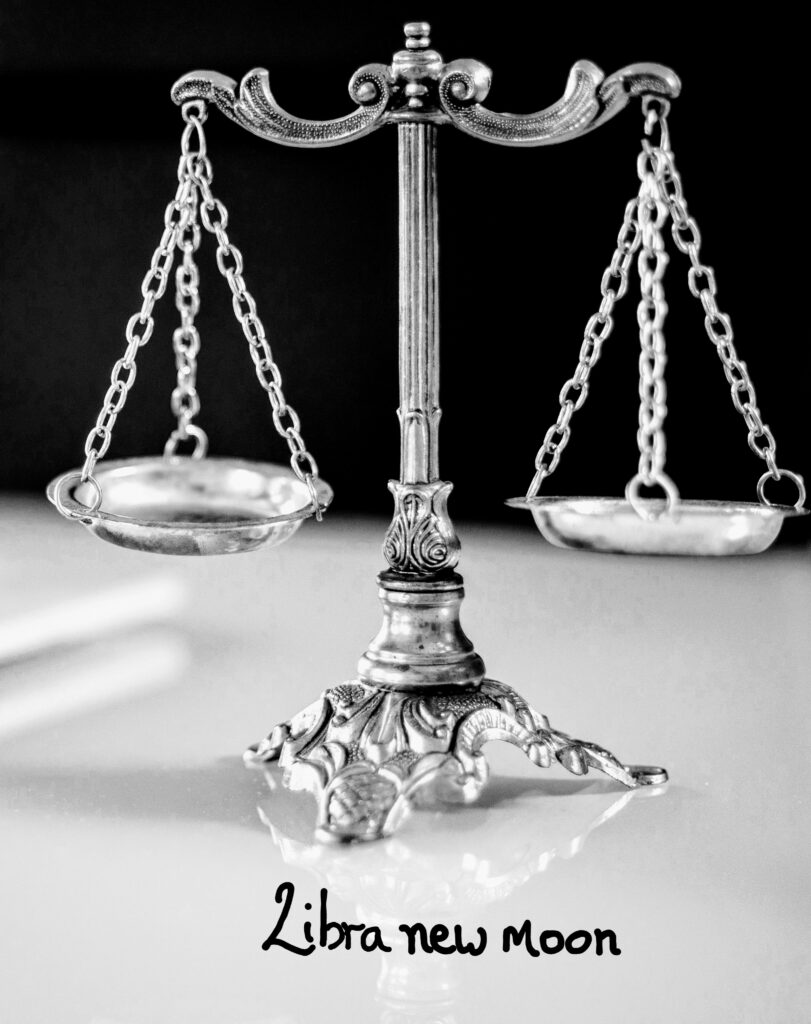 This new moon is an interesting one as it is in Libra coupled with Mercury Retrograde in Libra too! So we have a super double Libra effect going on! This makes the Libra aspect of Balance all the more essential right now. Also important is nitty gritty details which may need checking carefully at the moment because of Mercury Retrograde playing tricks.
You may be finding you're having to balance a lot, perhaps it is a juggling act! But finding your own key way to find balance will help you thrive in whatever you're doing.
But remember you need balance to make things balance! You can't create balance in a one-sided way (imagine a seesaw, or the Libran set of scales, one side heavy does not lead to balance). Also beware of getting too detailed and obsessive about getting into balance. That's an oxymoron: obsessive balance.
Continue reading

"Libra New Moon ~ September 2022"