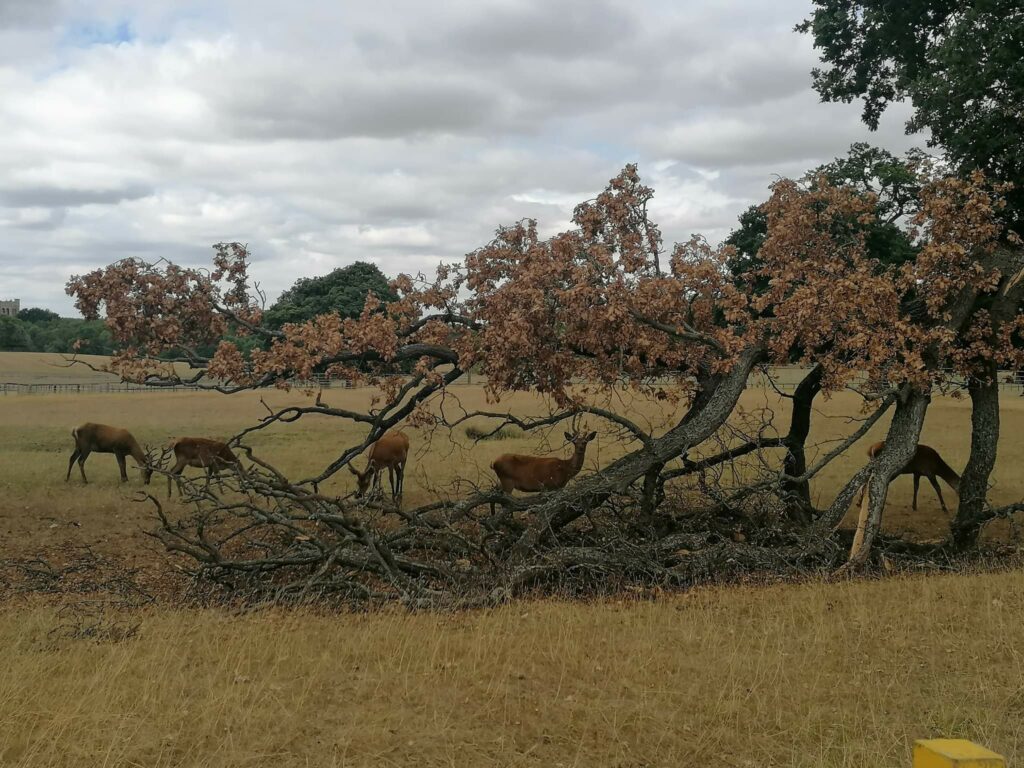 I'm excited to say I saw my first ever shooting star a few nights ago!! 🌠 It was such a magical, peaceful, soft energy!! Really beautiful as it wiggled across the sky! There were so many stars out on this almost clear, warm summer's night! But no moon in sight as we headed towards the new moon, and wherever that magical crescent was, it must have been hiding behind a little cloud. I thought I would bring some of this shooting star magic into my moon healing for you all too! ✨🌠✨
This new moon is in Virgo and it may be urging us to be perfect in all we do. You may feel a heightened energy to push yourself too hard, to push beyond your usual boundaries. At the same time though, Virgo is great for helping us start afresh, like the new moon energies which bring hope and promise, new beginnings in a sparkly dark sky! So now is a good time to schedule in some things that need doing and organise a new way of doing something. There are good energies around for making changes. However we do need to be careful of too much excess. Can we achieve what we want in a not too perfect way? That saves us time and energy and burnout.
How do we do that, especially if we have a touch of the "can't let go"s?
✨ Calm
✨ Self-love
✨ Acknowledging our limits
If we can balance the positive Virgo energy with some self-loving peacefulness and acceptance then we draw on all the best energies around without wearing ourselves out and making ourselves vulnerable to negativity in turn. So by being kind to ourselves and building gently on our dreams, we honour ourselves and strengthen and protect ourselves and we get to enjoy the whole thing!
So this Virgo new moon is about loving, gentle openness to being ourselves, and enjoying being ourselves. And we may receive moon magical energies to help us be more true to ourselves.
There is also some quite shadowy energy at work this new moon! As the new moon is at its peak, we move into the shadow period of Mercury Retrograde! Oh no, some of you might say!! Many are often filled with dread at this news as Retrograde can cause a lot of chaos for technology, communications, travel, contracts and plans generally! This adds a little twist to the Virgo sun star sign season we are now in, and to the new moon in Virgo, as part of Retrograde will be in Virgo too.
The shadowy nights of the new moon plus the Mercury Retrograde shadow period means some care is needed ~ for example, not allowing the perfectionist, anxious, organising sides of us to run away with us, Virgo or not! Instead try to allow for everything to be as it is, everything to progress as it will, and for problems to be there, trusting inside that we will overcome them ❤ Virgo is a very grounded, maternal, loving sign, so try to focus on these aspects if anything is overwhelming during Retrograde across September and October. Retrograde will initially be in Libra. This Libra-Virgo combination says, "Be in balance, but try not to do this too perfectly!". Try not to do too much to stay in balance.
I'd love to work with some really beautiful Virgo energies for this moon! With Rose petal healing 🌹 Calming, loving, Rubellite crystal healing 💎 Self-love healing ❤️ Amethyst flame healing, which transmutes negative energies into positive 🌌 Magical moon of Hope and positivity energies ✨🌑✨ Shooting star healing energy, full of magical, peaceful, soft energy and that excited joy you get when you see one! 🌠 Mercury Retrograde healing 🌚 and especially Deer gentleness, to stop us going OTT on the perfectionism, and help us remember our limits and that sometimes we can't be in control 🦌
This new moon healing is available for the usual £4.99/person for one week. I'd love to share this energy with you!
Love and shooting stars blessings
Katy xxx
~ Live Life with Love ~
To book your healing with me, please use either of the following links here:
http://www.firebeans.com/?p=5%2ESend+a+Payment
Please select the correct amount from the drop-down menu where it says £4.99
♡♡♡